Advantage Player Development Program
What is it? The Advanced Player Development Program (APDP) is an additional soccer training program for Harrah Soccer Club participants willing and capable of developing into independent thinking, team performance players. The program teaches intense basic skills, which are then applied by the players in scrimmages through limited "field" coaching. That means that players are taught the most effective method of ball movement during drill sessions while receiving limited amount of coaching during scrimmages from the touch lines. The program is based on the Dutch Academy style program of developing players who are capable of making sound soccer decisions, less due to intense physical coaching, than intense mental coaching. The main crux of the program is less coaching but better coaching. APDP began in January of 2008.
The program is administered by Harrah Soccer Club President, Hans Willemse, with a cadre of other coaches. Additionally Willemse is seeking less experienced coaches to help with the program. Parental participation is expected.
How are teams organized? APDP players will continue to play recreational soccer on a recreational team.
Guidelines The program is designed to build physical as well as mental skills. Players and parents must be willing to commit to the program guidelines. Players who fall below minimum academic standards (as certified by parent/guardian) shall not remain in the program. Disruptive or argumentative players will be dismissed from the program. Disruptive or argumentative parents/guardians will be cause for player dismissal. The program is intended to run year around with some breaks. Players who quit or are dismissed will have a minimum waiting period before being allowed to rejoin. Players will continue to participate in the Recreational Program! This is not a replacement for Recreational soccer. During the recreational season, players may be expected to participate (Recreational and APDP combined) in more than three hours of soccer per week. The program is not about games, though some scrimmages may occur. It is not an Academy program, but rather a preparation for Academy and Competitive soccer. Success and continuation of this program is dependent on commitment and some parental involvement
Eligibility Players must be registered with the Harrah Soccer Club while in APDP. They must be league age levels U8 through U12. Some younger and older players may participate after evaluation.
Fees There is no fee involved.
More Info For more information, please email Hans Willemse&nbsp.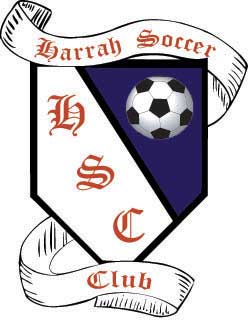 Harrah Soccer Club
PO Box 804
Harrah, Oklahoma 73045 USA